When we have a 2-3 week holiday this summer, let's set off from Istanbul by car for a few days and then go on to Thasos and Halkidiki, then continue on the road and visit the Greek islands on the Ionian Sea side (Corfu, Paxos, Antipaxos, Lefkada, Kefalonia, We wanted to visit Zakynthos respectively. You can read my article on detailed route planning for the Ionian Islands here.
After a week spent on the islands of Corfu, Paxos and Antipaxos, we return to the mainland of Greece and set out for Lefkada.
By the way, if you are going to go to Greece with your own car, you can read my previous article about "the rules of going abroad with your own car" here.
Lefkada is an island that has been overshadowed by the islands of Kefalonia and Zakynthos right next to it, and is not heard of by us. However, it is well known by the Greeks and I can say that many Greeks flock here during the summer holidays.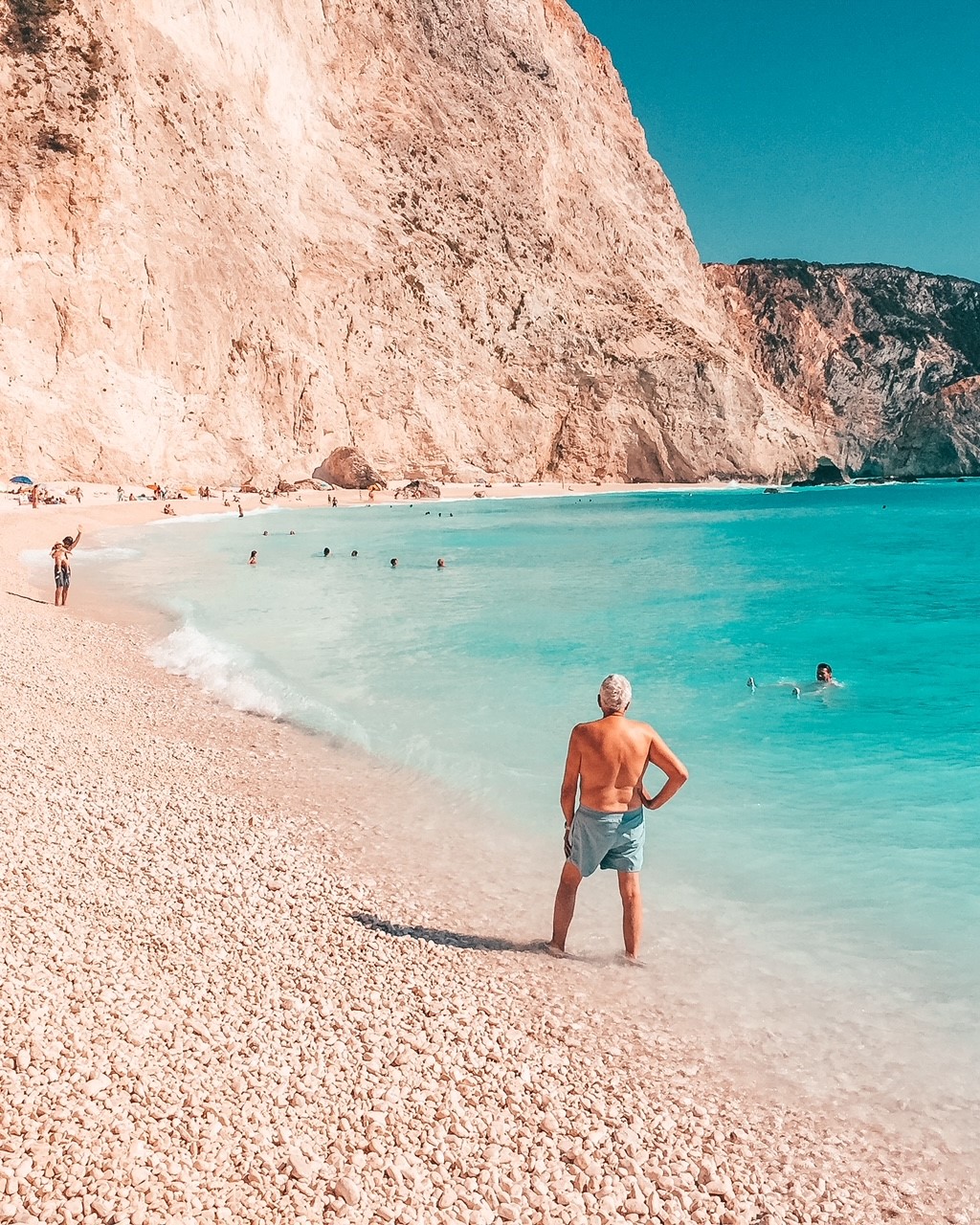 Although we call it an island, since it is very close to the mainland, a connection road has been made and you can directly go to the island by car, just like Cunda Island. However, if you do not want to make such a long journey from Turkey to this island by car, you can fly via Athens to Aktion Airport, which is very close to Lefkada.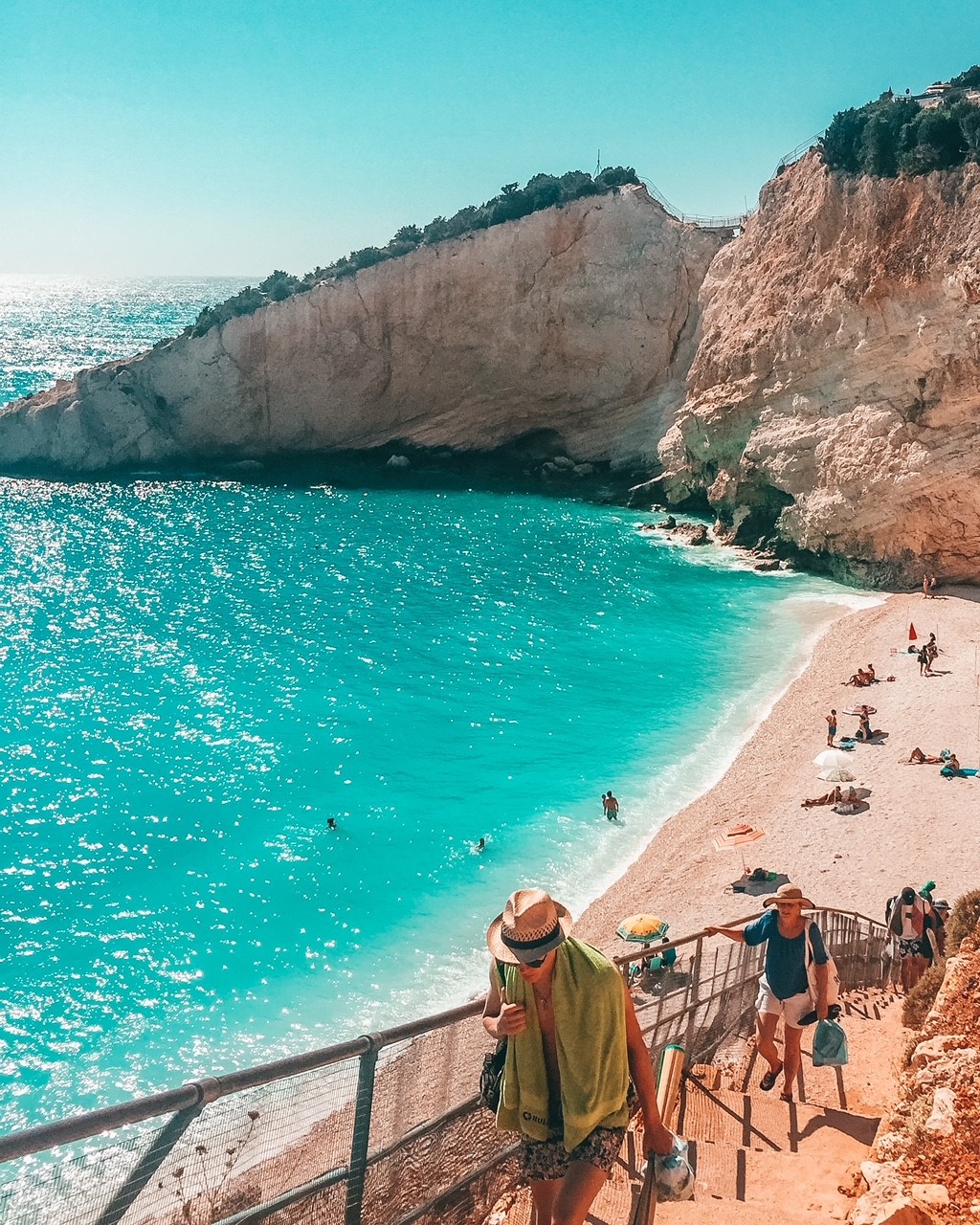 The main residential area of ​​the island is Lefkada in the north, but its magnificent beaches are located on the South side of the island. The most popular of these magnificent beaches are Egremni and Porto Katsiki . Unfortunately, we can only go to Porto Katsiki, as the road to Egremni is closed due to landslides. However, you can also go to all these beautiful beaches by excursion boats departing from Nydri or Vasiliki.
We can say that Porto Katsiki is like Kaputaj beach in our Kalkan region, but it is definitely much more majestic, much more impressive. Your first reaction when you see it is to say is this place real? Seeing every shade of blue is very impressive. I have seen beautiful beaches all over the world, but I can say that I have not seen the colors here anywhere else.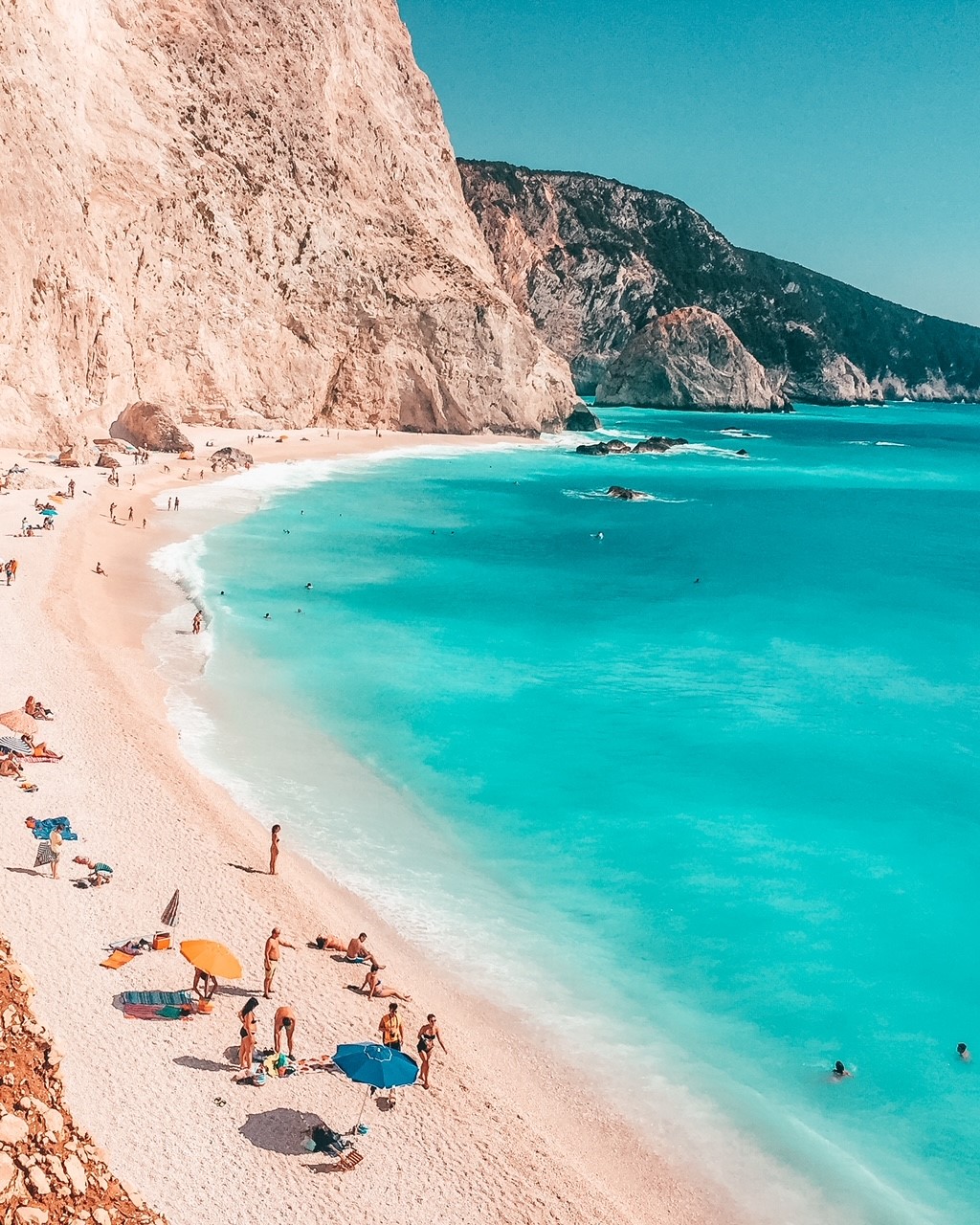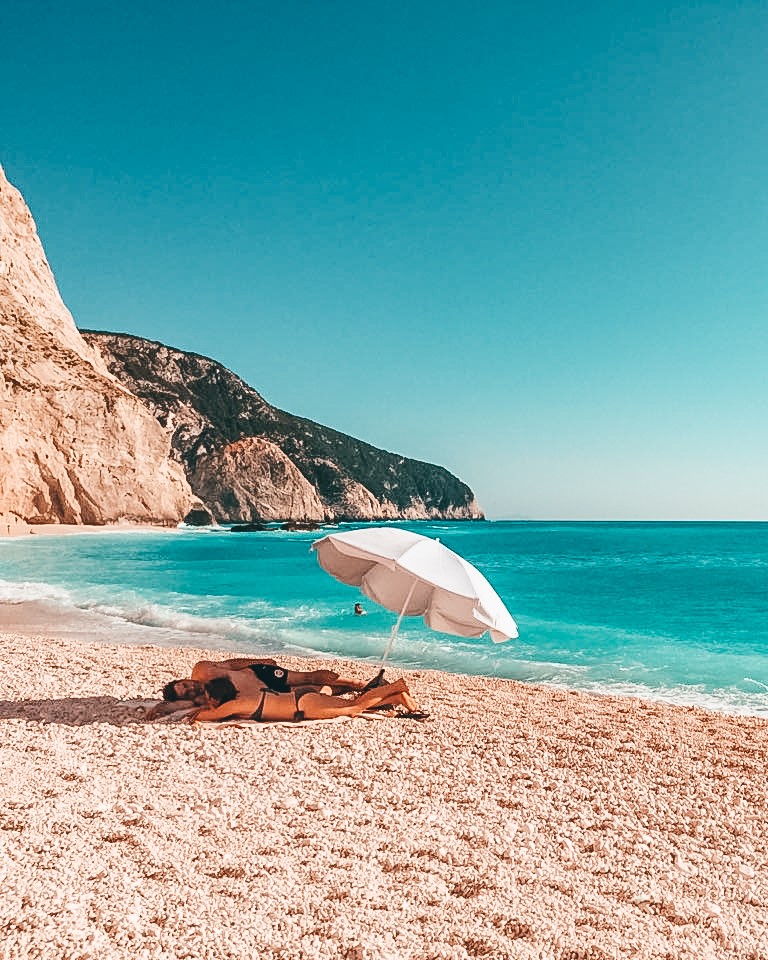 ​
There are many magnificent beaches like this one around the island. We were planning to go directly to Kefalonia without stopping in Lefkada. However, when we saw these magnificent beaches, we decided to spend a day here. If you have come to this region, definitely do not skip Lefkada. You will thank me the first time you see Porto Katsiki beach from the top. :) I think these beaches are among the top 10 beaches in all Greek islands.