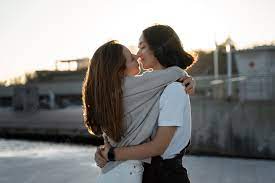 ​Hello, my nick name is Jenny Maria) I'm a Lesbian from Chisinau: My mother told me crying that I was better off being a prostitute than a lesbian!
my name is Maria is 31 years old, she speaks energetically, laughs often, with a light gesture she arranges her glasses and her short hair. she often looks at Irina, a 26 year old brunette in a quince-colored sweater. Irina is modest, she rarely speaks and in a soft voice. Tactfully complementing each other, with many emotions, they tell me their history. In the restaurant where we arranged the meeting, Queen is playing, the tea in the cups has cooled, and I can't get enough of listening to their love story that has been going on for ten years,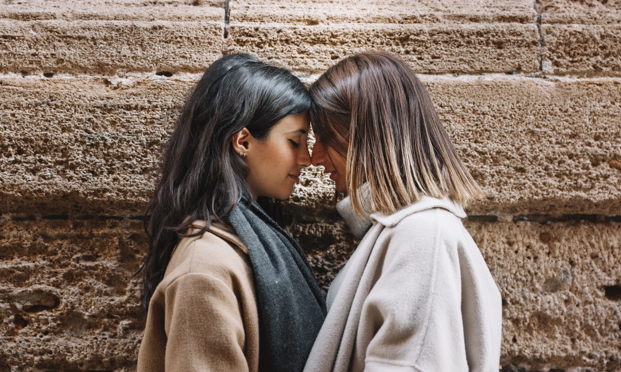 ​
"I've always been more boyish. I remember when I was about five years old, I would strip my boy friends down to their panties and dress up in their clothes because I liked them. We played football with them, we used to play war", And Irina believes that since childhood she felt that she was different, but the awareness of these things came with her first love. "First you are just good friends, then you understand that only you have such feelings. While all girls talk about how they feel about boys, you feel exactly the same things about girls," explained Irina.
first love was more bitter. "When I was a student, I had my gang of boys, I didn't communicate with girls at all, I thought they were stupid. Until someone offended a classmate of mine, and I defended her. We became friends, we talked about music, we called often, until I understood that I was looking at it with different eyes. I was very scared, I was 14 years old. I talked to her for five years, during which time I wasn't sure if it was mutual. There were times when she let herself be hugged or even when she proposed that we move in together, years later. But it was never clear to the end. We haven't been in touch at all for 12 years"
Irina tells that at school the boys courted her, but she was eminent, diligent and did not attract their attention. "When I came to study at the university in Chisinau, there were more boys than girls in my group. I'm more feminine, I wear dresses, skirts, high heels... I didn't miss male attention. But the truth is that I have never experimented with a man, I knew how I felt and I didn't want to "check" myself. It's always been complicated to explain to men why I refuse them. No one would have understood me"